Leon Cycle Testimonials | Electric Bike Reviews
Still not convinced yet? Let our clients speak for our electric bikes. Check our latest reviews written by German, Italian and Spanish customers! Get in touch with our E-bikes by getting to know the experiences of some Leon Cycle clients.
Reviews and feedback for Leon Cycle GmbH at Trustami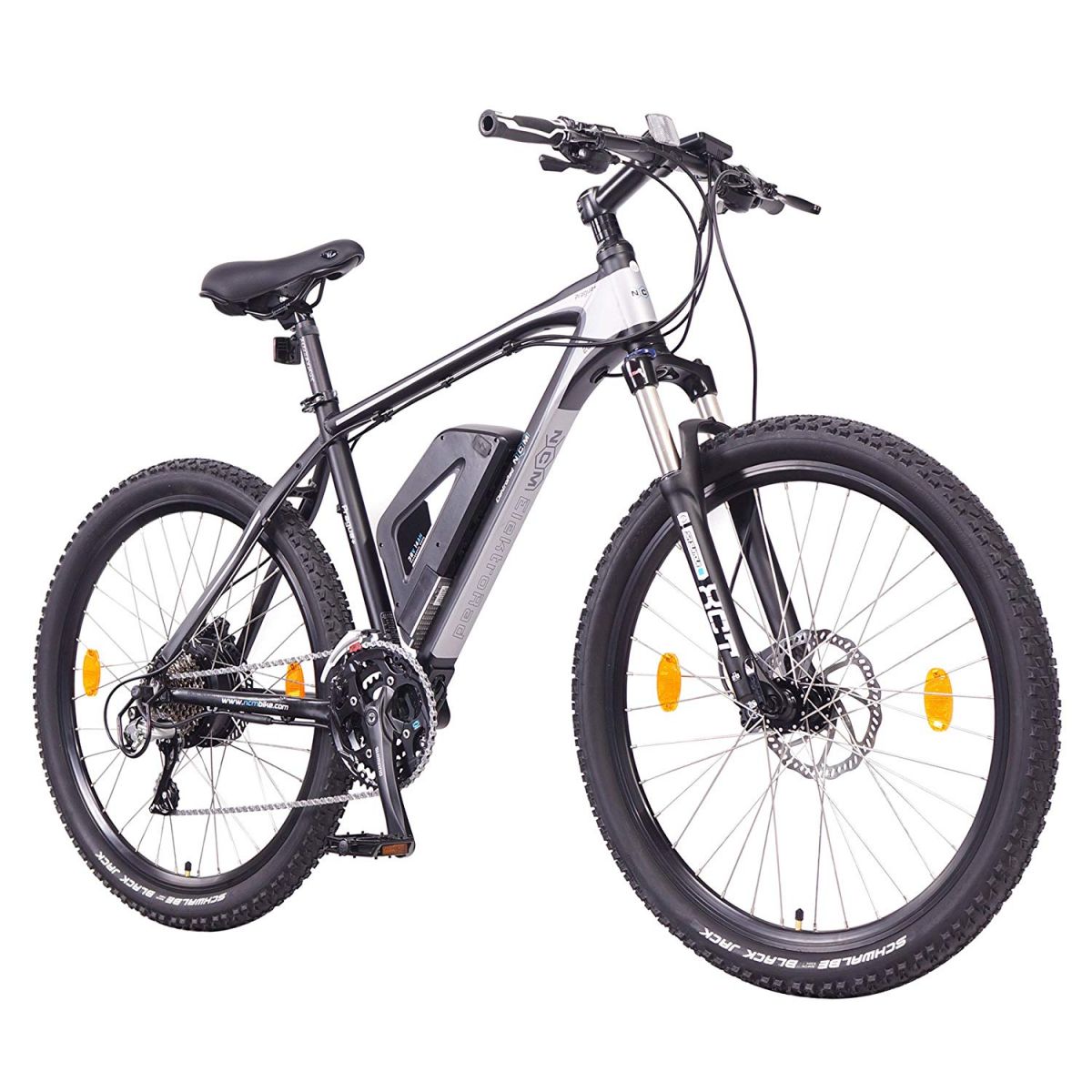 NCM Prague


I ordered the bike on a Sunday and got it delivered the next Friday, so that was pretty quick (and ahead of the estimated time of delivery I saw on Amazon); I got a ring the day before advising me of the delivery and asking whether I was going to be available. Of course I was... couldn't wait to ride this baby!!So I got a large package which I opened hastily, to be pleasantly surprised by the nice smell of the brand new tires. Straight away I noticed the quality of frame, wheels, saddle, etc. which was a big relief and validation of my purchase. This is quality stuff; everything looked professional and sturdy. I assembled the bike fairly quickly, in about an hour - counting the time it took me to read the manual; it is an E-bike after all!Assembly is pretty straightforward, and the few tools needed were provided in the box. At first, I mounted the handlebars on the steering axis; then affixed the front wheel to the forks, by inserting the quick release skewer through the axle of the wheel. The pedals and saddle were next; the saddle is malleable and feels quite comfortable, which is always good!
Chris S., UK
find the original comment from amazon.co.uk here.
_________________________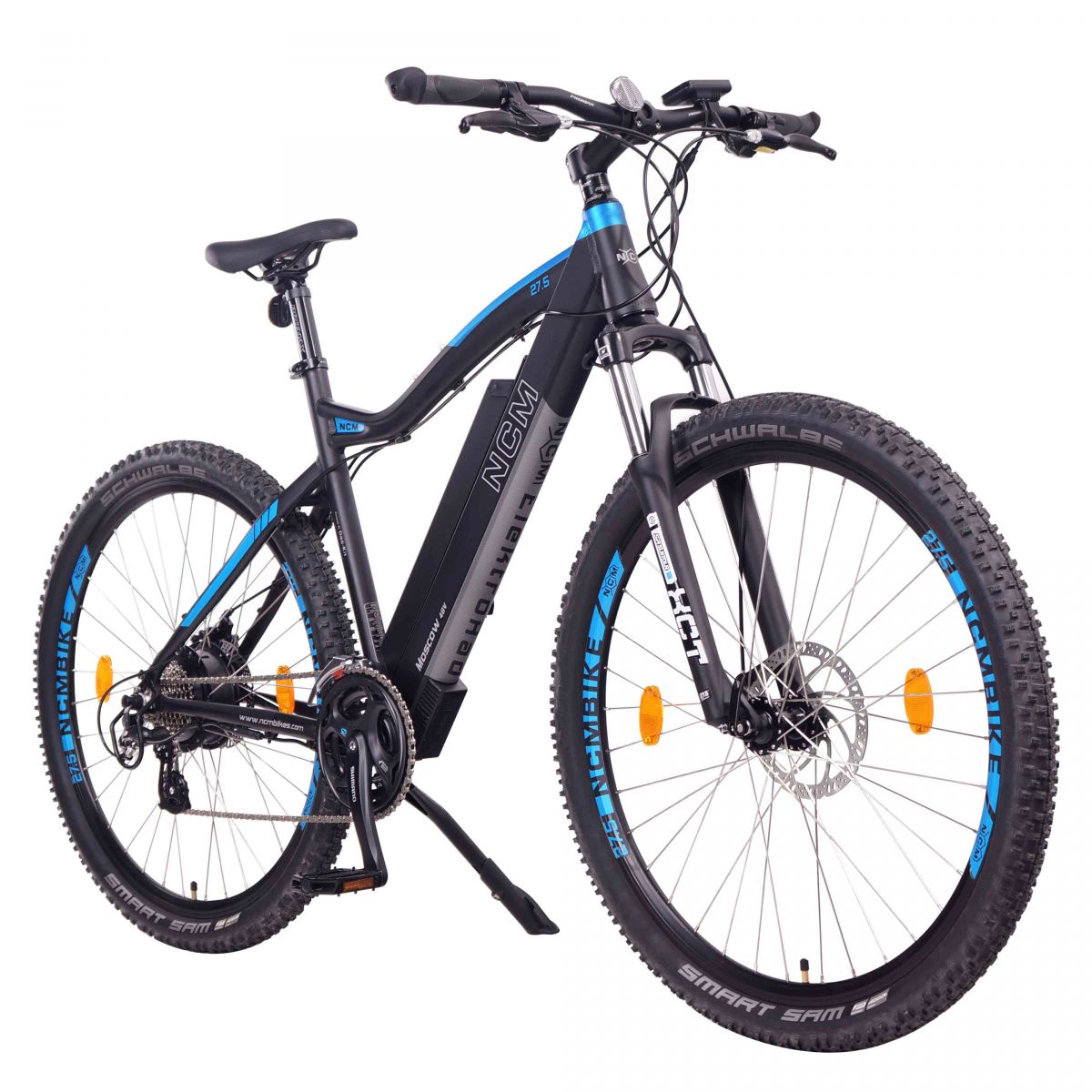 NCM Moscow Basic 


I can only say this is one of the best e-bikes I've ever ridden. My friends all have such a mid engine from bosch... good but not awesome! Mine just has steam, uphill the bike goes even faster. Unbelievable. I was really lazy, now I ride to work in any nice weather. I also got the tuning display so you can do a good 32 km/H and the thumb gas is also very practical. Battery charges good 8 hours and holds in full power mode good 85 km with the tuning gas only about 60 km.... So everyone who has ridden this awesome bike, were impressed.....Absolute buying recommendation....Leon Cycle is also usually available with advice and action...The Nina is the best that works there, she can answer all your questions. All class grade very good+ PS: It looks also really sporty, strong and conspicuously beautiful....Especially with the ladies this bike came in white/blue very good....

-Mike Grabski, Germany
find the original comment from amazon.de here. 
Seller Reviews: Amazon.de
_________________________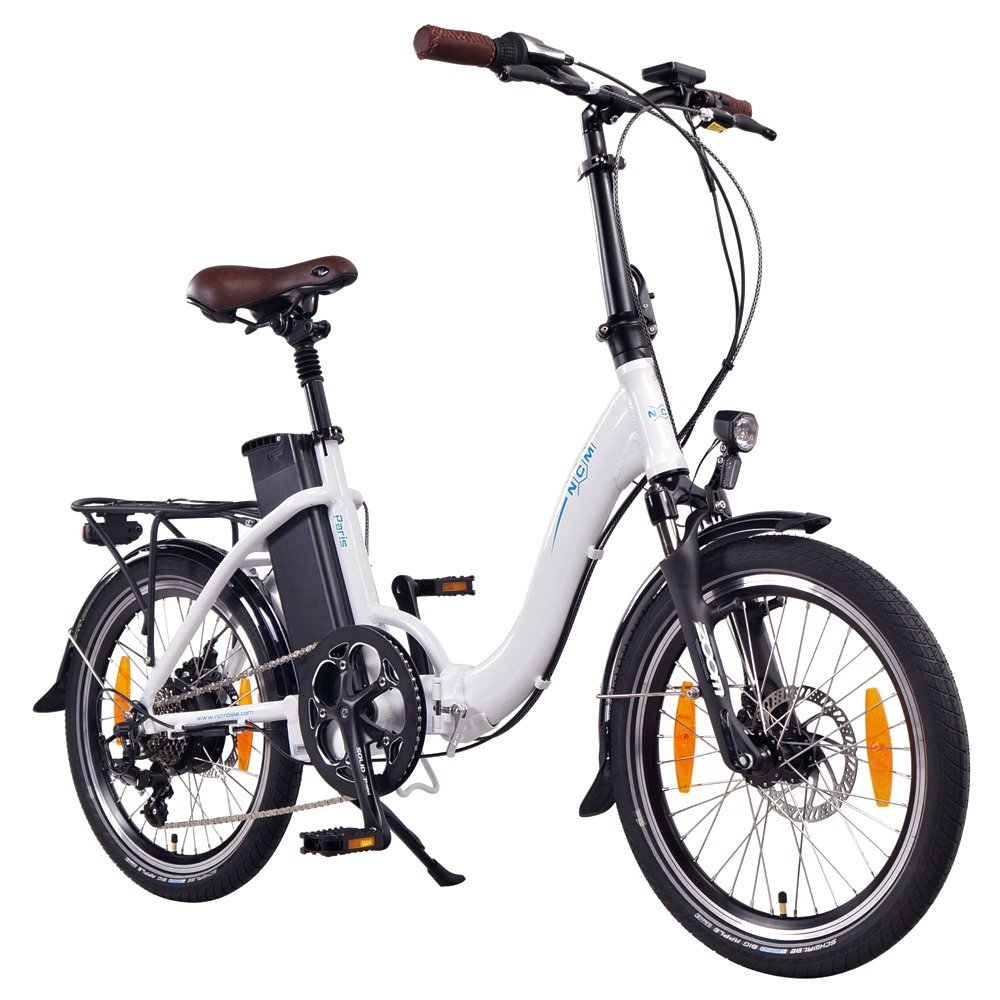 NCM Paris


Good purchase!
 Although the bike is foldable, it has excellent stability.
The folding was a point that I liked because I found it very comfortable to carry and in my case, to enter into the elevator.
If you keep it at home it needs only a little space. When the bike arrived, the initial assembly was simple, and the seller sent me an email a few days earlier with the instructions in Spanish, which is something to be thankful for. As for the bicycle itself, I have used it several times and it fulfills my expectations, being comfortable and with a powerful and silent motor.  The battery holds up very well the autonomy, in fact the display that carries, it helps a lot to check the charge, among many other things. My overall impression has been good, because you see quality components and in addition a beautiful aesthetics. Highly recommended.
- Damian Marset 
find the original comment from amazon.es here.
Seller Reviews: Amazon.es